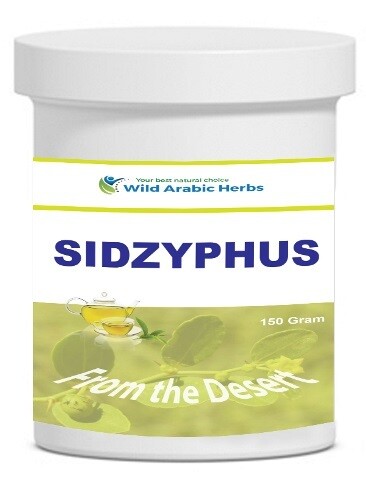 Sidzyphus Tea
SKU 41023
Product Details
Sidzyphus Tea
- Sidzyphus is a unique herbal product for the treatment of autoimmune diseases and the nervous system, such as: Multiple Sclerosis (MS), ALS, Lower motor neuron (LMN) syndrome, Rheumatoid Arthritis, Hashimotos Thyroiditis, Lupus, Autoimmune Hepatitis, Type 1 Diabetes, Autoimmune Hemolytic Anemia, Cerebral Palsy, Muscular Dystrophy, Friedreich Ataxia, Cerebellar Ataxia, Epilepsy, Syndrome, Bipolar Disorder, ADHD, Cystic Fibrosis, Branchio-Otto-Renal (BOR) syndrome, etc.
- Reduces mental, emotional and oxidative stress, and stimulates deep and healthy breathing.
- Stimulates healthy sleep and optimal melatonin secretion, thereby reducing inflammation and stimulating rapid tissue healing.
- Gives calm, vibrancy and optimism, thereby eliminating stress, nervous and spiritual disturbances, insomnia and pessimism.
- Stimulates and repairs disorders of the central and peripheral nervous system.
- Helps cure hormonal disorders.
- Cures the weakness of blood circulation in the brain, strengthens blood circulation in the brain.
- Fight epilepsy and prevent epileptic seizures.
- Removes nausea and dizziness.
- Fights coagulation in different parts of the body.
- Cures neurological disorders of the heart, strengthens the heart muscle, and is a general tonic for the heart.
- Normalizes blood pressure and removes fear.
- Helps regulate metabolism and weight loss.
- Improves digestive function as a whole.
Note!
- Our products are not manufactured or commercial, as are commonly called "Dietary Supplements", but they are specially prepared for each patient directly from the wild wild plants studied.
- Sidzyphus is 100% original, safe for everyone and has no side effects.
- 100% organic with wild plants, no chemical preservatives, no artificial dyes and no chemical additives.
- The product is in powder form with which tea is prepared, and is taken 2 times a day before meals.

---
Sidzyphus Tea

---
- Sidzyphus është një produkt bimor unik për trajtimin e sëmundjeve autoimune dhe të sistemit nervor, si: Multiple Sclerosis (MS), ALS, Lower motor neuron (LMN) syndrome, Artriti Reumatoid, Tiroiditi Hashimoto, Lupus, Hepatiti Autoimun, Diabeti Tip 1, Anemia Hemolitike Autoimune, Paraliza Cerebrale, Distrofia Muskulare, Friedreich Ataxia, Cerebellar Ataxia, Epilepsia, Sindromi Sjwgren, Bipolar Disorder, ADHD, Fibroza Cistike, Urtikaria/Hives, Branchio-oto-renal (BOR) syndrome, etj.
- Stimulon gjumin e shëndetshëm dhe sekrecionet optimale të melatoninës, duke reduktuar kështu inflamimin dhe duke stimuluar shërimin e shpejtë të indeve.
- Dhuron qetësi, gjallëri dhe optimizëm, duke eliminuar kështu stresin, shqetësimet nervore dhe shpirtërore (magjine), pagjumësinë dhe pesimizmin.
- Stimulon dhe riparon çrregullimet në sistemin nervor qëndror dhe atë periferik.
- Ndihmon për kurimin e çrregullimeve hormonale.
- Kuron dobësinë e qarkullimit të gjakut në tru, forcon qarkullimin e gjakut në tru.
- Lufton epilepsinë dhe parandalon sulmet epileptike.
- Largon të përzierat dhe marramendjen.
- Lufton koagulimin në pjesë të ndryshme të trupit.
- Kuron çrregullimet neurologjike të zemrës, forcon muskujt e zemres, dhe eshte tonik i përgjithshëm për zemrën.
- Normalizon presionin e gjakut dhe largon frikën.
- Ndihmon në rregullimin e metabolizmit dhe humbjes së peshës së tepërt.
- Përmirëson funksionin e tretjes në tërësi.
Shënim!
- Produktet tona nuk janë të fabrikuara apo komerciale, siç janë zakonisht "Supplementet dietike", por ato përgatiten në menyrë të posaçme për çdo pacient direkt nga bimët e egra shkretinore të studiuara.
- Sidzyphus është 100% origjinal, i sigurtë për të gjithë dhe nuk ka efekte anësore.
- 100% organik me bimë të egra, pa ruajtës kimik, pa ngjyrosës artificial dhe pa shtesa kimike.
- Merret së bashku me produktet e tjera të paketës së plotë për luftimin e sëmundjeve autoimmune.
- Produkti është në formë të pluhurit me te cilin pergatitet caj, dhe merret 2 herë në ditë para ngrenies.
- Kapsulat tona janë Vegetariane (nga celuloza vegjetale e pishës), Hallall, 100% natyrale, pa përmbajtje shtazore, pa prezervativë, që treten lehtësisht dhe përvetësohen shpejt nga sistemi i tretjes.

Save this product for later